Features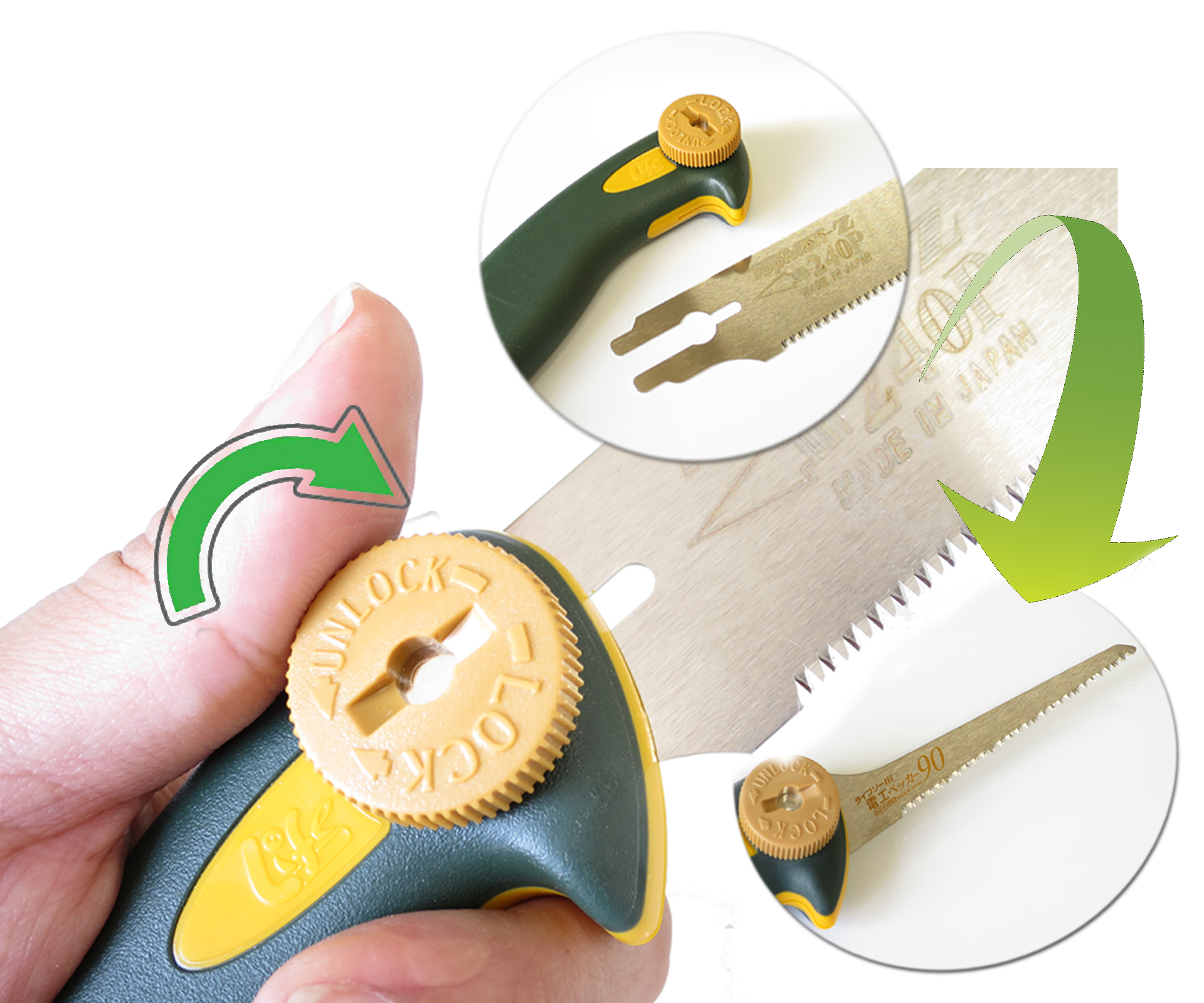 * Blade replacement system

- Easy attachment / detachment with the screw knob.

- Screw knob easliy works without any tools.

- Any Topman-Z saw blade can be used with handle.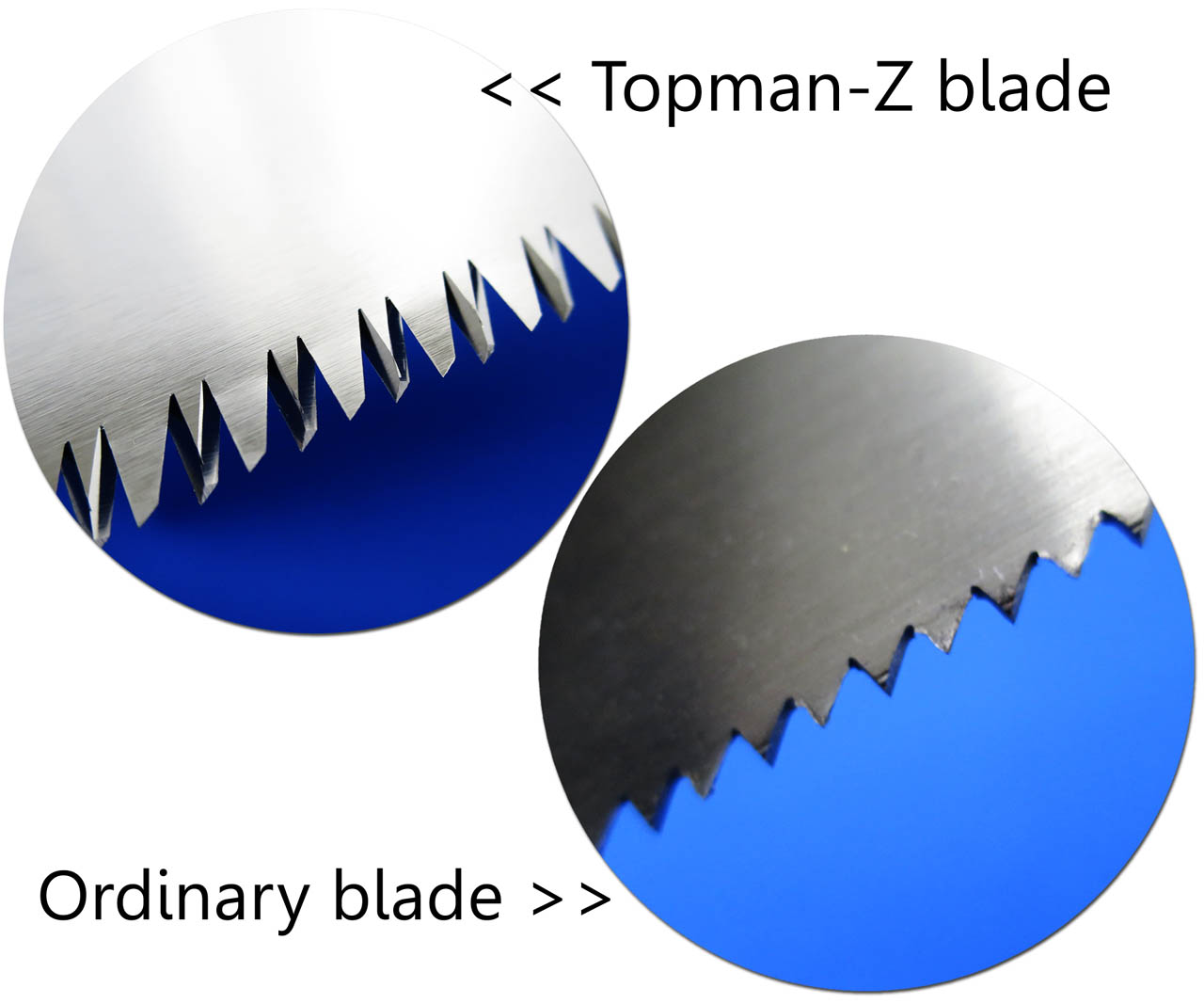 * Japanese saw blade tooth

* Difference between
Japanese teeth and others

ordinaly blade is die-cut triangle shaped,
easy to clog up by woodchips.

TOPMAN-Z has accurate tooth
designed for smooth-cutting.
Edges are imuplse-hardened for longer durability,
Sharpness stay longer.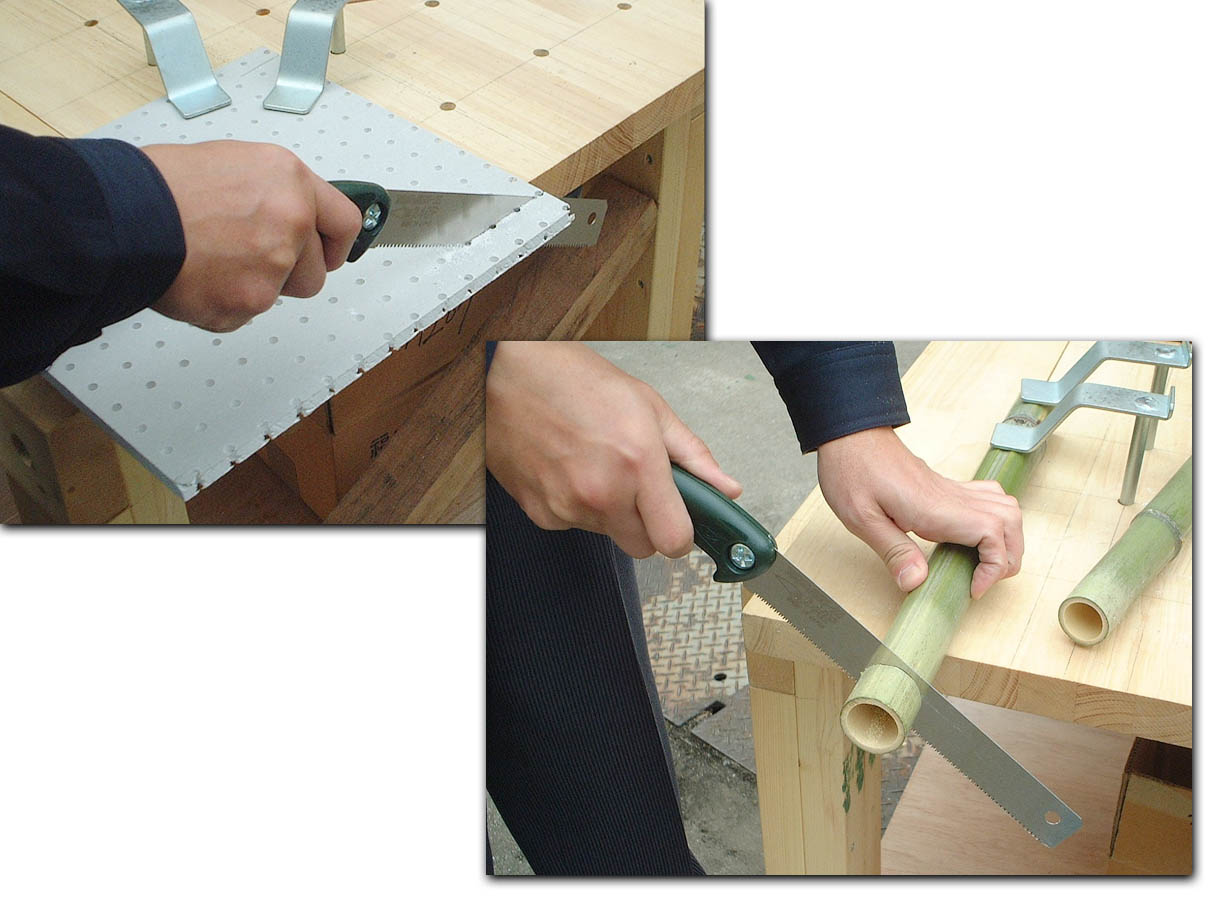 - Surface treatment (Ni-P plated) to prevent rust



- Multi-purpose cutting application
(great for wood, pipe, plastic board, bamboo)

- Value for money