Various cutting blades/knives are used in many industries such as metal, wood, food and agriculture, to name a few.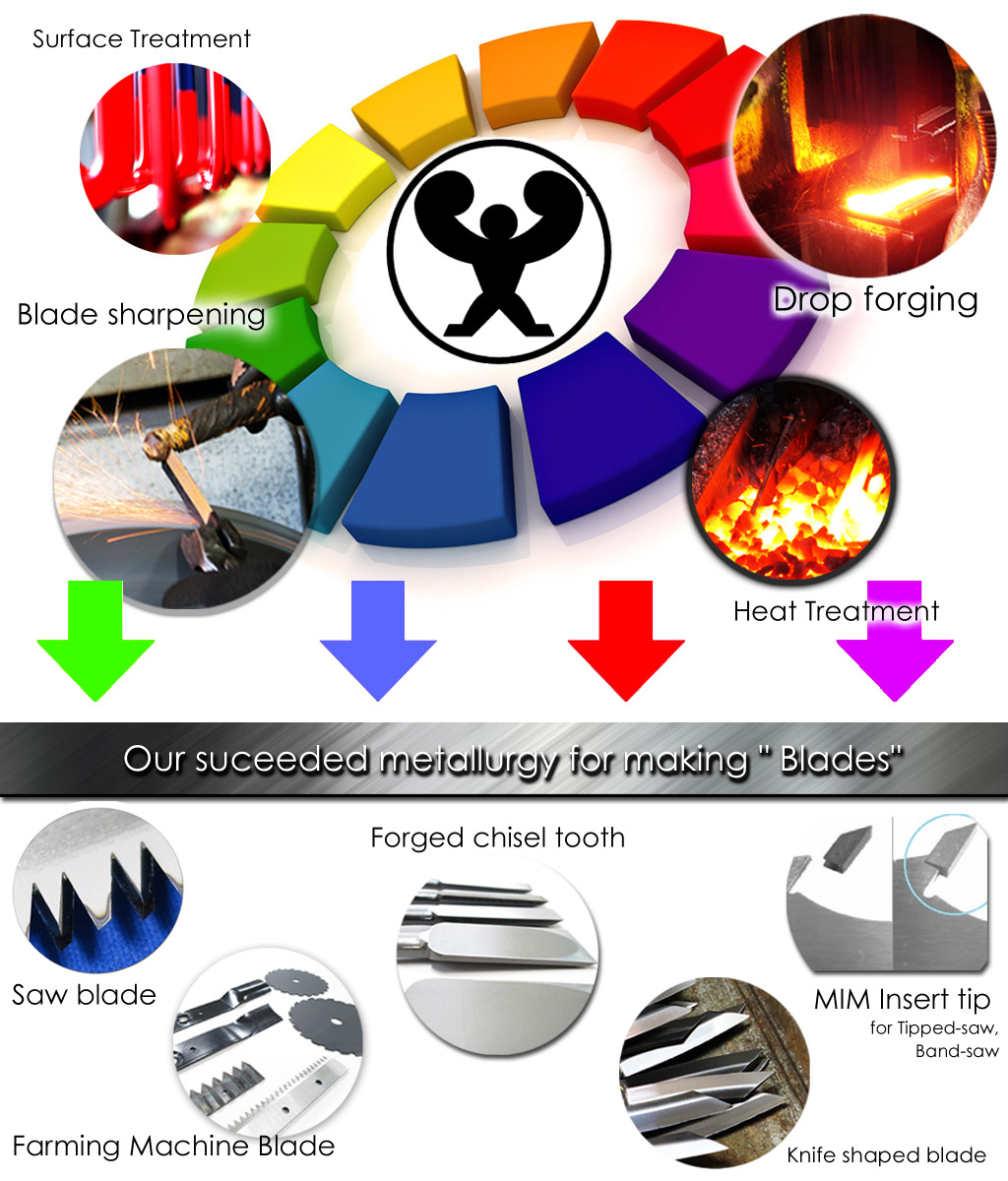 The best OEM proposal
We can help you make your own brand of the best quality blades and tools.

Feel free tp contact us.
Completely new blades and tools will improve performance (cutting efficiency and durability)
and throughput (increased production). Accessories will also enrich your original product line.
Our innovative ideas for the blades with the highest level of quality and originality are created through substantial experience in historically well-known place of the tool/blade industry in Miki City, Japan. We can take full advantage of the close relationship with Japan's leading steel mills and surface treatment companies, too.

Let's make the best blades with OEM, optimize your products and increase your brand value.
Industrial sectors TOPMAN is in:
* Metal and Wood
* Building Materials
* Agriculture and Forestry
* Farmland orchard
* Food Processing and Kitchen
* Paper and Textile


Our Product Lineup
* Forged blades (Cultivator, bull point, chisels)
* Carbide tips including MIM (Band saw, tipped saw)
* Saw blades and cutters with dual hardened edges
* Blades made of forged clad (laminated) steel
* Extra thin saw blades, Band saw blades
* Bi-Metal Saw Blades