Features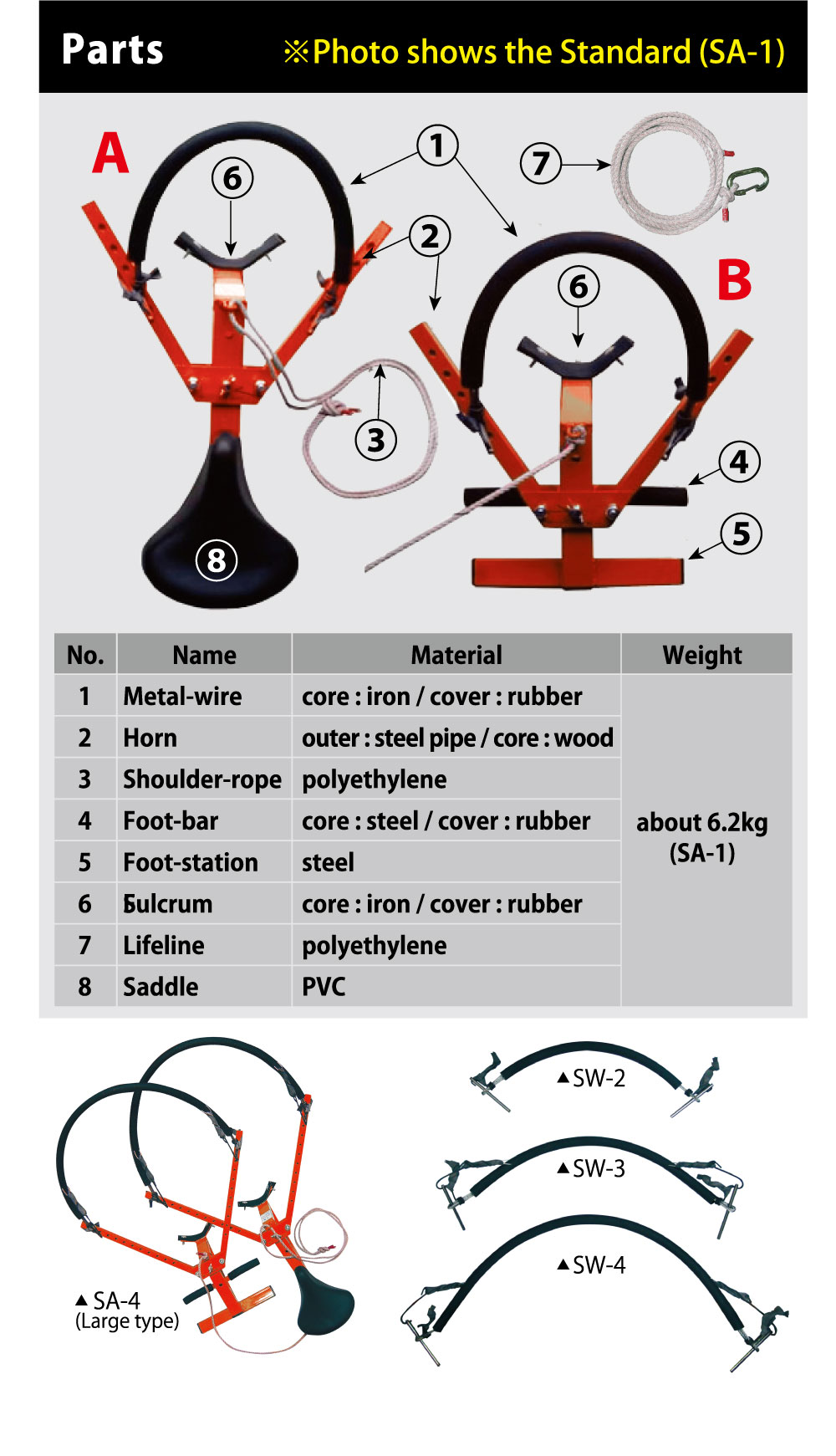 No.1 Safe and easy
tree climber in Japan.

You just ride on it and pull up the device by legs
like a green caterpillar action.

You can climb the trees, of which
diameter is 60-480mm with options.

Now your hands are free
on high tree, for pruning,
picking fruits and watching
birds etc.

For details, please check
following four points
and the movie under this page.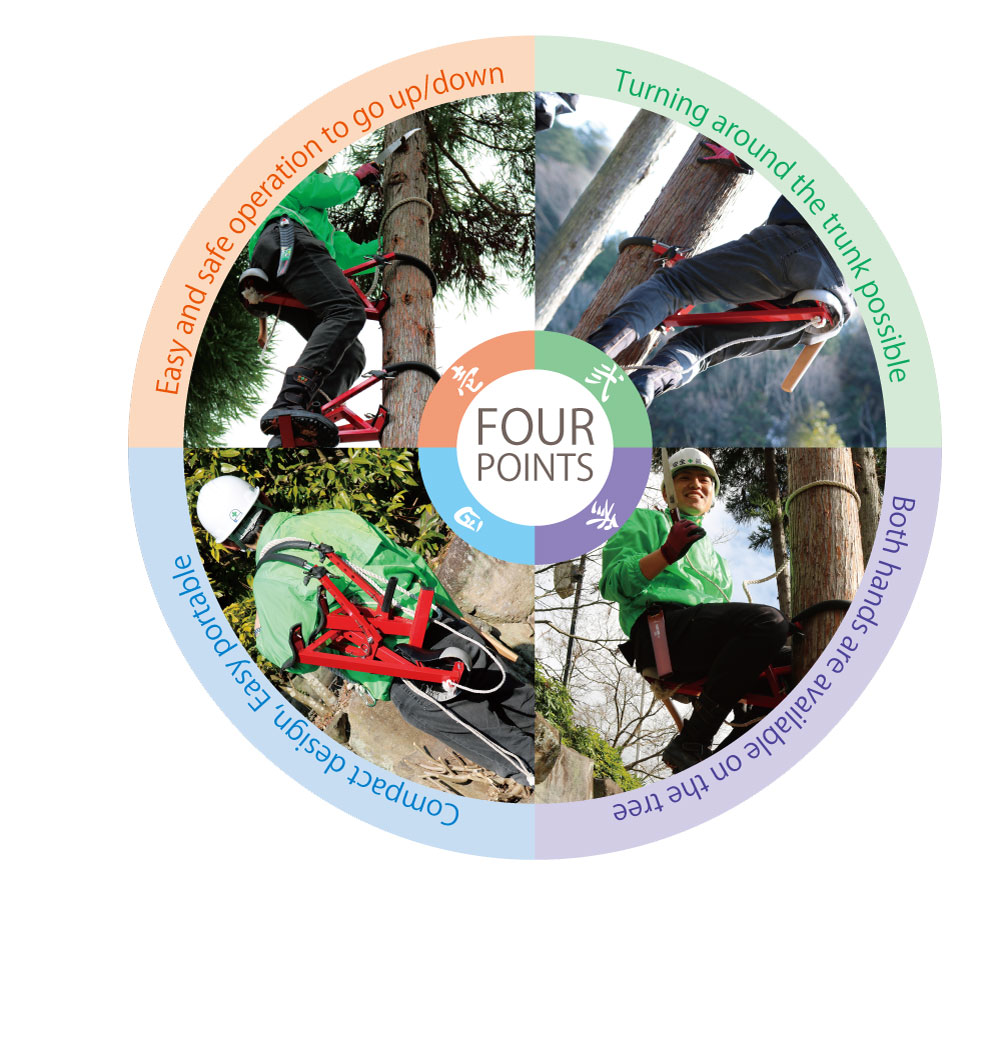 We are an authorized agent for this products line in Japan.
Watch how to use it on manufacturer's website / youtube .

Manufacturer's website : http://en.kaz-corp.com/